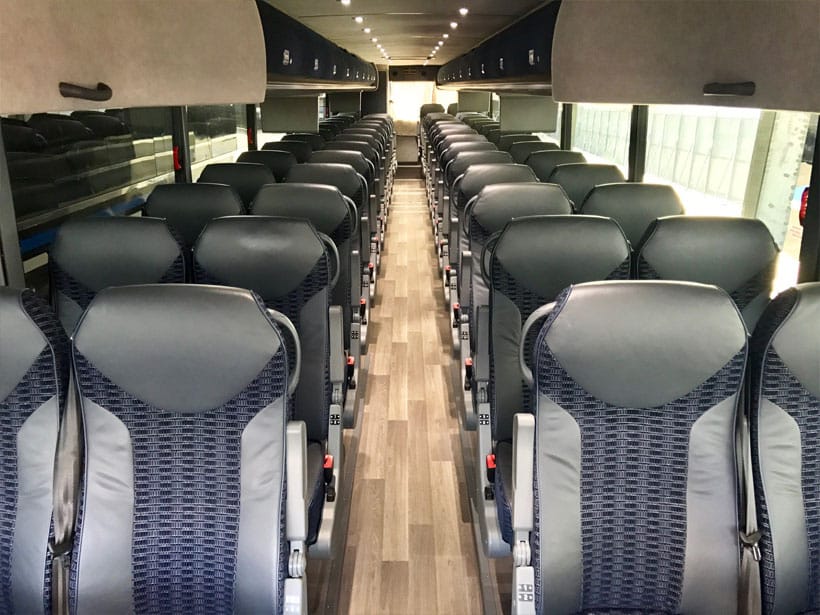 Are there significant events in the upcoming weeks? And do you need to transport a large group of people?
If that's the case, you must consider hiring charter buses!
For almost two years, group and travel activities came to a halt. In 2019, Americans took 2.29 billion domestic trips. And as the industry returns to full swing, you can start planning a group journey across the country.
A charter bus offers comfort, excitement, reliability, and other benefits. Additionally, it covers a wide range of days out.
Some of the most popular leisure or business group events for a bus are below!
An Educational Trip
From kids to young adults, everyone loves a trip away from the work setting. Experts consider field trips a crucial part of education. It helps students discover more about the project and gives them more facts they wouldn't learn in class.
Class or school trips vary in size but always require tens or even hundreds of seats. Our charter bus fleet has plenty of enough space for everyone to relax from A to B.
A Sporting Event
People know U.S. citizens for their love of sports. Over 142 million people attend live professional sports events annually. And there are many more who support their favorite teams from their homes.
Renting a charter bus is also perfect for playing in a big sporting event. The whole team is together and can soak up the atmosphere before it begins.
There is also plenty of storage space on board for everyone's equipment.
Corporate Travel
Around 88% of companies are planning an in-person business event this year. Team bonding is a key reason why companies organize those events. So everyone traveling as one is vital, and it will help form relationships that create a fun work setting.
If you book our charter buses, you can receive free wifi. Therefore you can continue to work on the road if needed.
A Family Getaway
Vacations and getaways are about taking a well-earned break from life. Thus it is essential to sit back, relax and let the professionals do the hard work.
If traveling abroad, you can use a charter bus to get you to and from the airport on schedule. Our reliable service is guaranteed to get you there on time. So you can enjoy a relaxing and hassle-free journey.
Charter buses are also ideal for road trips. Everyone can play games, comminute, and catch up to get in the vacation spirit.
Concerts and Festivals
If you were lucky enough to witness your favorite band live, you know the sense of joy and excitement. But you will also remember the electric feeling of excitement on the journey to the venue. A bus of people traveling as excited as you create a carnival atmosphere along the way.
Festivals are also just as fun to travel to by charter bus. Arguably the best part is the convenience of simply hopping on a bus and returning to a hotel or home at the end of the night. There is no need to find a way home or flag down an overpriced taxi at the end of the evening.
Book Charter Buses That Suits You Today
As already mentioned, in-person events are growing in popularity this year. Therefore, transport options, including charter buses, are in-demand as ever before.
At the begging of this article, we asked you if you had an upcoming group event. Contact us today if you do, and the occasion was on our list. So we can help give you the best vehicle and price to help you have an untroubled trip!