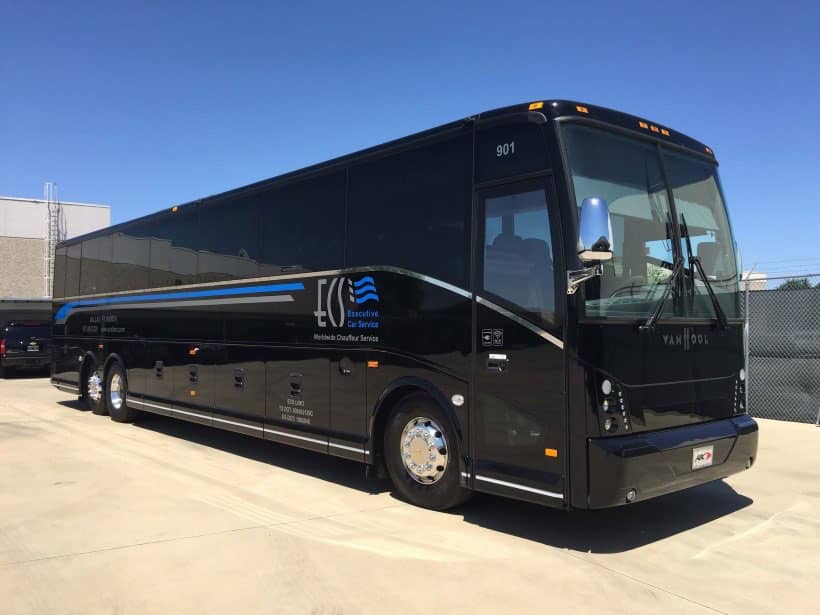 What's worse than having it rain on your wedding day? Not having enough transportation for your guests to get to your wedding.
If transportation is a problem, you need to start thinking about the benefits of having a charter bus for weddings. There's no need to start asking your search engine for the top group transportation options because we've got everything you need right here.
Check out the benefits of choosing wedding buses for your special day below.
1. Clean Means of Transportation for Your Guests
There's nothing wrong with public transportation, but one thing is for sure it's not going to be the cleanest or safest transportation option for your guests. However, this changes when you decide that choosing wedding buses for your guests is the way to go.
Charter bus companies use higher quality sanitization practices to ensure their buses are always clean and ready for clients to use. Not only can you rest assured that the buses are cleaned, but all of our drivers also adhere to our sanitization practices and will go the extra mile to help make your big day one to remember.
Trust us; our company understands why sanitization and safety are even more critical with the current pandemic.
2. Trained Bus Drivers
Traveling for weddings can quickly become expensive, and in some cases, that means finding whoever to drive the bus on short notice. The problem with this is that the driver of the bus might not be certified or skilled to drive it.
Before you book a bus charter for your wedding, ensure you have a price in mind and then ask about the drivers' skills employed by the company. Not only should drivers be able to operate the charter bus, but they should also have the training to conduct themselves as professionally as possible.
3. Charter Bus Flexibility
Have you ever rented a bus and taken the time to review your options only to realize there's nothing that works for your specific needs? That goes out the window when you look into and choose the right group transportation options.
We can help you choose a charter bus that can carry all your guests on your wedding day. If you find out that fewer people are coming to the wedding than you initially thought, we can help you. We do this by allowing you to change your bus option to one that is more cost-effective and meets your guest's needs.
We're here to help you make your wedding day as easy as it can be and the only way to do this is to check out the services we offer here at ECS Transportation Groups.
Benefits of Getting a Charter Bus for Weddings
In case you hadn't noticed, several benefits come from getting a charter bus for weddings. You have access to highly skilled drivers, and you can choose a bus that will meet your guest capacity needs.
Are you ready to choose the bus you'll use for your wedding? Contact ECS Transportation Group and let us help you and your guests travel during your wedding day.