Safe And Reliable Motor Coach Service
Arlington, Texas Charter Bus Services
Whether in a van, mini bus, or full-size charter bus everyone travels together for convenience and comfort.  Our bus charters provide dependable point-to-point, shuttle, tour, and coordinated convention ground transportation services with more than a touch of luxury.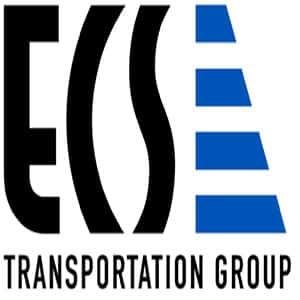 ECS Transportation Group
We're a charter bus rental company dedicated to providing premier transportation through top-quality motor coaches and other vehicles, exceptional drivers, and unparalleled customer service.  Our bus charters deliver worry-free group transportation to save you time and trouble.  There's no traffic stress, no time lost to parking, and no one has to coordinate numerous drivers and vehicles.  For total solutions our expert staff will help you choose your options then schedule, plan, and drive to your exact itinerary.
Popular Charter Bus Services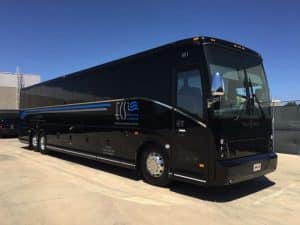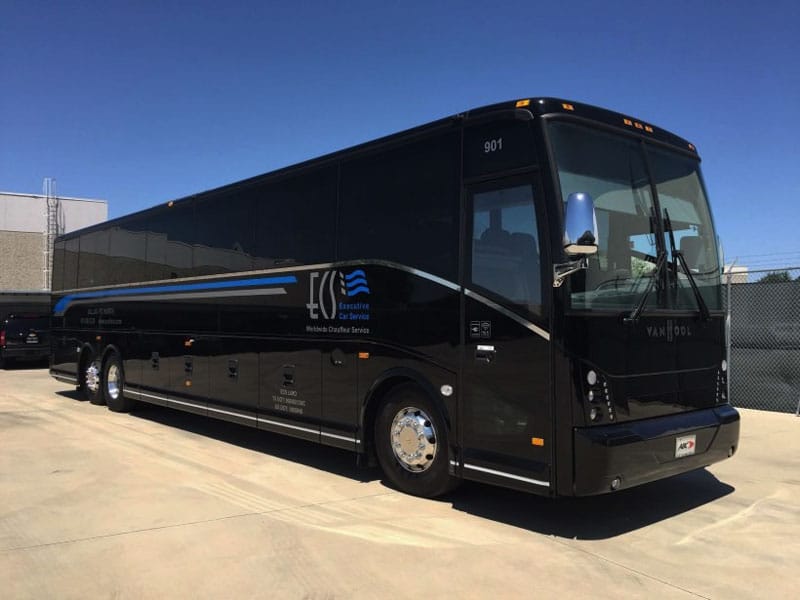 Bus charters keep everyone together, either strictly on schedule or with flexible times at each stop.  Our charter bus rentals turn mundane travel into exceptional experiences.
Airport ShuttlesFor departures you can count on us to get you to the right place, right on schedule.  For arrivals, we'll be there and wait for our meet-and-greet.  That's especially important for first-time visitors to sprawling DFW International.
Corporate Travel Our charter bus rentals with complete planning and management are perfect for corporate events such as conventions, trade shows, and conferences.
DMCs and Travel Agents Planners know they can depend on our charter buses to professionally meet all their group transportation needs.
Private Groups Church groups, schools and universities, clubs, seniors groups, teams, youth groups, and others recognize the economy and convenience of bus transportation
Special Events Even large groups can enjoy luxurious transportation to make weddings, quinceaneras, sporting events, and major concerts an incredible occasion for everyone.
ToursWe're ready for tours around Arlington, out of town trips, day tours, and overnight tours with knowledgeable and skilled drivers together with motor coaches that make even long trips a joy.
Our Arlington Fleet
Our charter bus fleet includes a wide range of passenger capacities to match the size of just about any group.  All are late-model luxury vehicles in top condition inside and out, with attention to every detail in appearance and maintenance.  They feature extra-comfortable seating and modern amenities including DVD players, MP3 & iPod connections, and large flat-screen TV monitors.
Sports Utility Vehicles for up to 6 passengers with ample luggage space
Sprinter Van seating 13 passengers in 19″ wide high-back reclining seats made with quilted leather
Mini Buses with 28-, 35-, or 39-passenger capacities featuring wood-grain flooring
Motor Coach Buses accommodating up to 56 passengers in reclining leather-trimmed seats with electrical and USB connections plus available wi-fi for entertainment, education, and productivity.
We Connect Arlington
There's nothing like top-quality bus transportation to make group travel a true pleasure.  Our ground transportation services connect the area's various airports to the Arlington Convention Center, hotels, and the many other Arlington attractions.
Grand Prairie Airport (7 miles from Arlington)
Arlington Municipal (6 miles from downtown)
DFW International Airport (16 miles away)
Mangham Field (16 miles)
Mecham (21 miles)
Spinks (24 miles)
plus other private airfields
Whether for visitors, tourists, or business down-time our drivers are experienced in getting groups to and from Arlington attractions.  Popular destinations include the Arlington Museum of Art, the International Bowling Museum, the Levitt Pavilion for the Performing Arts, the Texas Rangers Globe Life Park, and the University of Texas Planetarium Dome Theater.