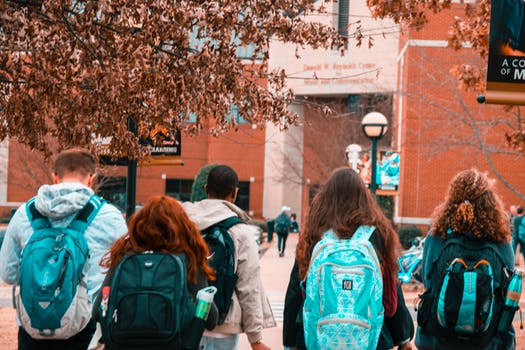 Getting your school group from point A to point B is more complicated than it seems. You can't rely on parents to drive their kids to long-distance events, plane tickets are too expensive, and school buses are loud and cramped
But thankfully, charter buses take care of all those problems to give you a smooth, affordable ride. Read on to find out why traveling via charter bus is the best way to go.
Comfort and Entertainment
Cars and school buses have long been the go-to method of travel for school trips. But they're known for being uncomfortable and leave a lot to be desired when it comes to entertainment.
Charter coaches, on the other hand, are designed with comfort in mind. They come with plenty of legroom, storage space for luggage, and video entertainment systems. Some even have wi-fi so your students can do homework (or watch Netflix) on the way.
Worry-Free Travel
When you rely on carpooling to transport a school group, there's a lot that can go wrong. It's far too much stress for a trip organizer to deal with on top of managing what happens after you arrive.
Aside from people being late, you're also trusting chaperones and their personal vehicles to get the job done. Not only is this a logistical nightmare, but it can also create liability issues.
Charter buses are a much more dependable and reliable option than carpooling. You can trust that they'll get you to and from your destination on time, and you'll never have to worry about getting separated on the highway or at a rest stop. And better yet, you won't have to find parking once you get there.
You can also be assured that your charter bus is in peak operating condition. ECS keeps their entire fleet well-maintained with your safety in mind and ensures that all drivers are properly licensed in the US and Canada.
Smaller Environmental Impact
Our transportation choices have a greater impact on the environment than many of us realize. In fact, transportation is responsible for more greenhouse gas emissions than either electricity production or industrial plants.
Taking a charter bus instead of cars or a plane reduces your carbon footprint. A full bus gets almost three times the per-person MPG of cars and is over six times more fuel-efficient than an airplane.
Stick to Your Budget
With the current state of educational funding (and proposed cuts of 12% next year), most schools don't have a lot of extra money to spend on transportation.
We understand the situation and know that despite the budget, you still need to get your groups to competitions and events. That's why we offer flexible payment plans to schools and colleges of all sorts. And because we have a fleet of charter vans and buses that hold 13-56 passengers, you don't have to pay for more seats than you need.
Transportation for School Groups of Every Size
Whether you're headed on a cross country adventure or just need a shuttle from the airport to the hotel, a charter bus can help your school group arrive in comfort and style.
If you're hoping to hire a charter bus for your next school excursion, take a look at what ECS Transportation Group has to offer. Our fleet can help you have an exceptional travel experience throughout the United States and Canada. Contact us today for a free charter quote.