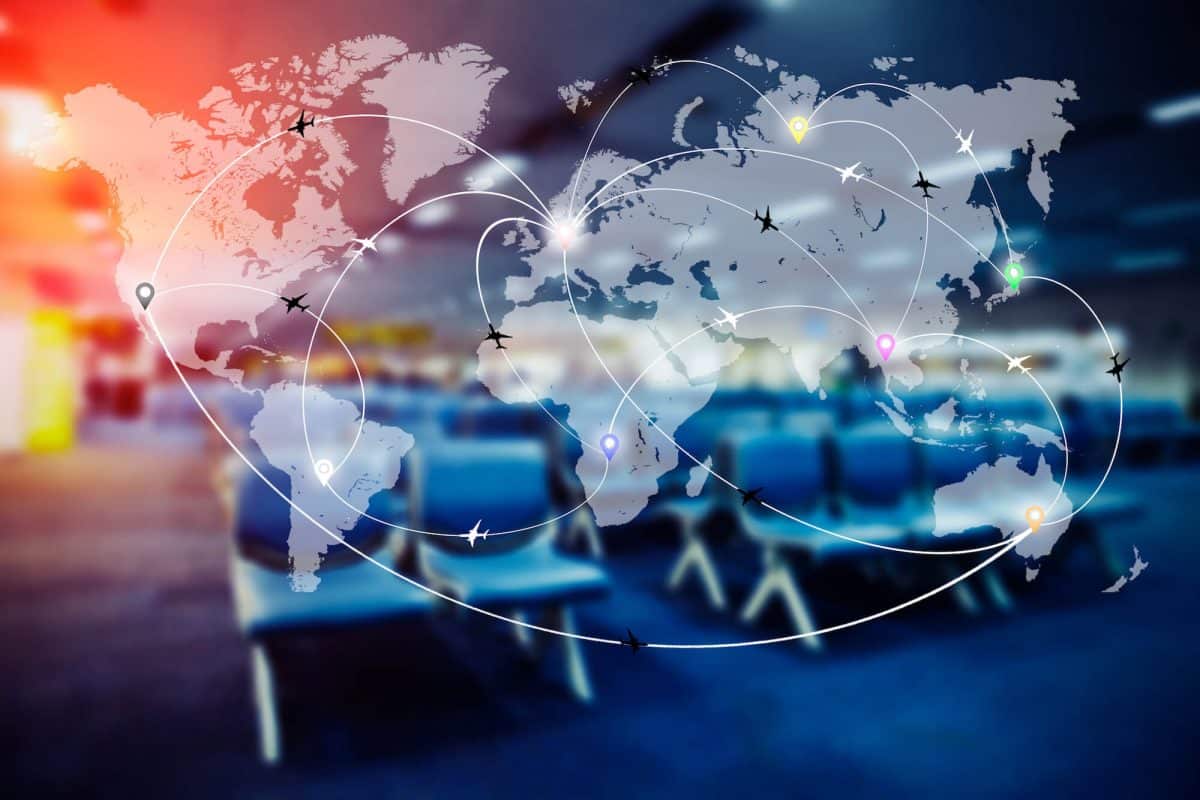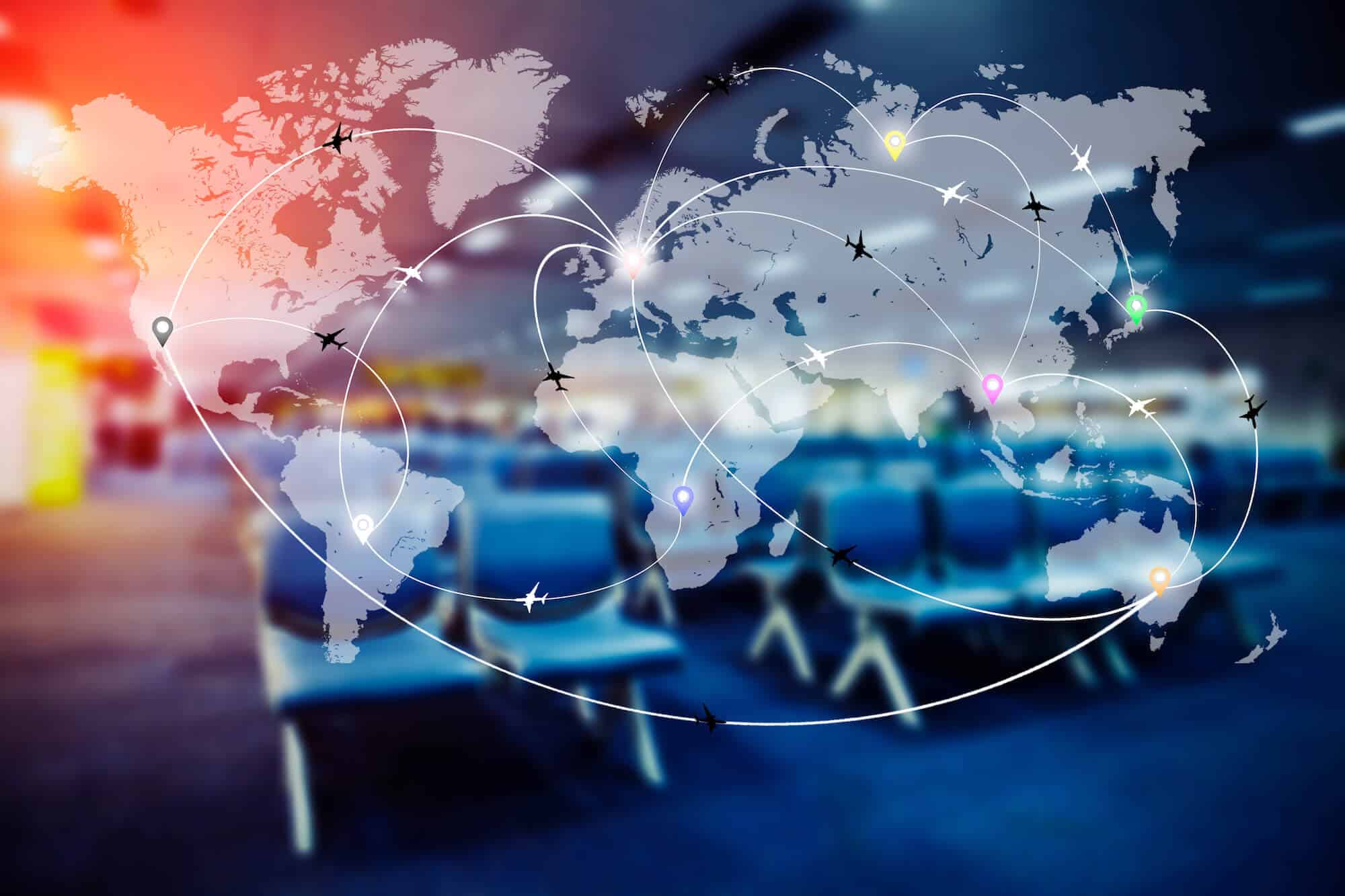 Summers bring vacation travel… and crowded airports.  Despite winter weather there are actually more flight delays in the summer.  So it's really a matter of the number of flights, and that's increasing each year.  You've probably seen lists like "The 10 Worst Airports," but most really have only a few percent more late and canceled flights than the average.  Even so, 22 of the 25 busiest air-travel days are during the summer.  So let's look at the big picture.
Summer Traffic Season
Miserable airport snarls the day before Thanksgiving are a mainstay of local news channels.  But despite that publicity there's typically 5-10 days each summer when the number of air travelers is just about as high.  And with bumper-to-bumper traffic and delayed flights to match.
For June through July summer travel well, over 200 million passengers take to the sky each year with record numbers approaching 250 million expected for 2108.  Analyzing US Department of Transportation arrival data, just over 3/4 (77%) of flights arrive on time.  Of course that number varies with the particular airline, but that's not what this post is about.  It's mostly about congested hub airports.
The Worst… and the Best
Surface transportation and flights are generally the most crowded on Fridays during June, July, and August.  Although Saturdays and Sundays might not be a whole lot better.  Ground traffic jams and frustrating flight delays are especially bad around The 4th of July and Memorial Day.
As for specific airports, despite attention-getting headlines the worst airports have only some 5-10% late arrivals and departures compared to the average of 77%.  Likewise, the best have 5-10% fewer.
The Worst Airports
On the east coast and in the central US, delays are primarily a result of congested airspace and runways.  But for San Francisco it's usually a matter of fog.
Newark-Liberty
LaGuardia
John F. Kennedy
Boston's Logan
San Francisco
Chicago O'Hare
Miami
Washington Reagan
Raleigh/Durham
Philadelphia
Washington Dulles
The Best
Among major US airports, these have the fewest flight delays.
Honolulu
Salt Lake City
John Wayne (Orange California)
Salt Lake City
Phoenix
Portland
San Jose Mineta
Detroit
Las Vegas
What to Do
So what can you do besides planning your vacation to avoid the worst?  Here are some tips.
Take morning flights.  As an example, from Newark New Jersey 90% of flights between 6 AM and "11:59 AM" depart on time.  That's because most planes were parked, ready, and waiting.  But by 6 PM problems have accumulated and only 55% of flights depart as scheduled.
Compare departure and arrival delays between specific airlines.
Get a TSA preCheck card to avoid long security lines.
Avoid the airport ground-traffic snarl — don't drive it yourself!
The crowds, traffic, and delays at major airports can truly start your vacation on the wrong foot.  Our airport limo services turn that into a memorable relaxing and enjoyable time.  And on your we return we can stretch the luxury of a vacation just a little bit longer.
Other International Airports?
If you're traveling abroad, you can calibrate your expectations.  Chicago O'Hare is the 6th busiest airport in the world, with about 70 million annual passengers.  The following are roughly in the same league:  Charles de Gaulle (the 2nd busiest in Europe), Dubai, LAX (Los Angeles, the 5th busiest in the world), Heathrow England, and Haneda Japan.
Beijing's airport serves some 86 million total passengers per year.  But here's a surprise.  Atlanta's Hartsfield-Jackson serves 96 million!
Our Data Sources
If you'd like to dig into the details…