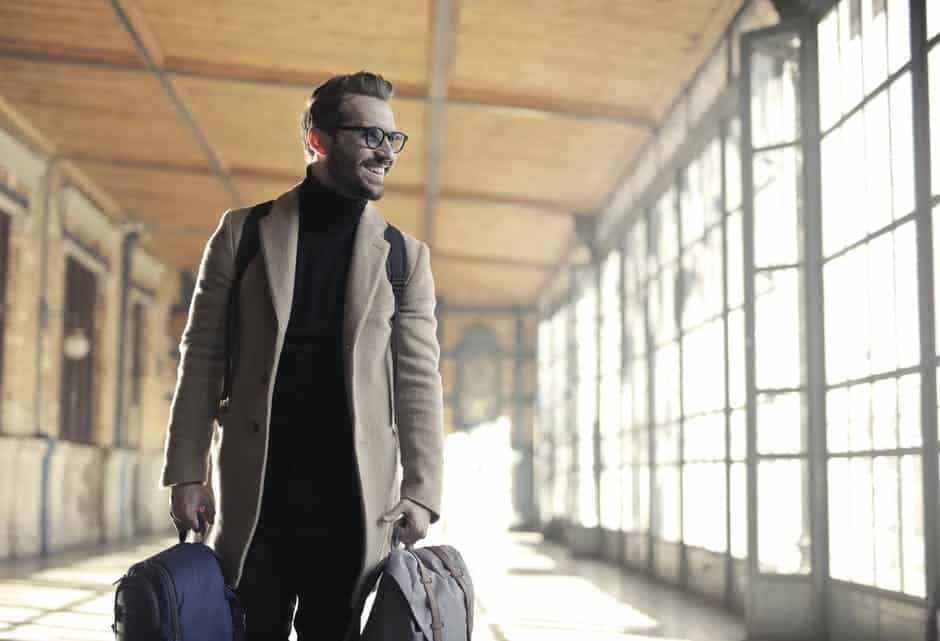 Nobody wants to end an exhilarating time abroad with airport hassles. It seems that, whenever the plane lands, the first thing people do is check their phones for missed messages.
What if you didn't have to be one of those people? What if you could continue to sit back and relax, knowing your personal chauffeur is waiting outside, ready to shuttle you home, ensconced in comfort? If that's not enough, here are five more reasons seasoned travelers opt for airport pickup and dropoff services.
1. Convenience
We can't go any further without reiterating the most obvious benefit. The convenience of door to door pick up after a long flight is immeasurable.
It removes all the stress that comes with lugging heavy cases through the airport, out to a van, and over to your car in the parking lot. (We'll save the public transportation woes for just a moment.)
2. Options
You also have a few options. You can choose a private airport transfer. This is your best option, complete with a personal driver who will cater to your specific destination.
Best of all, your driver will be able to track your flight and adjust accordingly. So, if you arrive early, you won't have to kill an hour at the airport while itching to get home.
Next, you can choose a shared airport transfer. These, however, tend to operate on regular schedules because they have multiple pickups and dropoffs scheduled. This tacks on just a tiny bit of stress again, whereas a personal service will adjust according to you, not the other way around.
3. Safety
We all try to skim past the stories of things that can go wrong with the likes of Uber and Lyft. But, with a private airport transfer, you're likely dealing with a company that diligently background checks its employees.
Just as much as the company wants to protect its passengers, it also has a reputation to protect. As such, it's a fairly safe gamble you'll be in safe, friendly hands when selecting a professional transfer service.
4. Comfort
Have you ever tried rolling an unwieldy suitcase onto a cramped subway or train? It's awful and it always feels like nobody out there wants to help you squeeze on. Rather, they look at you like, "Are you serious?"
The comfort and peace of mind that comes with a kindly and professional driver who sweeps your luggage into the trunk, opens the door for you, and ushers you into a quiet and safe car is the perfect way to end a lovely vacation.
5. Well-Planned Organization
When traveling, anything can happen. You're subject to weather patterns, pilot efficiency, overcrowding, and more. With a car service, however, you can schedule everything down to the minute.
You can pack your bags, be whisked away from your front door, travel to your destination, and land knowing a professional driver is there to pick you up. Being able to control major portions of your travel like this provides tremendous peace of mind and an added layer of organization everyone can appreciate.
Schedule Your Airport Pickup Today
Here at ECS, we're a worldwide transportation group providing full-service ground transportation in over 600 international cities. You can rely on us for your airport pickup and dropoff in your home city and afar.
Whether you're searching for a private vehicle or a charter bus, we'll get you from Point A to Point B with such ease, you'll wonder how you ever used public transportation during your travels.
Request a free quote today for more information! Allow us to make your next business or personal trip as smooth as silk.