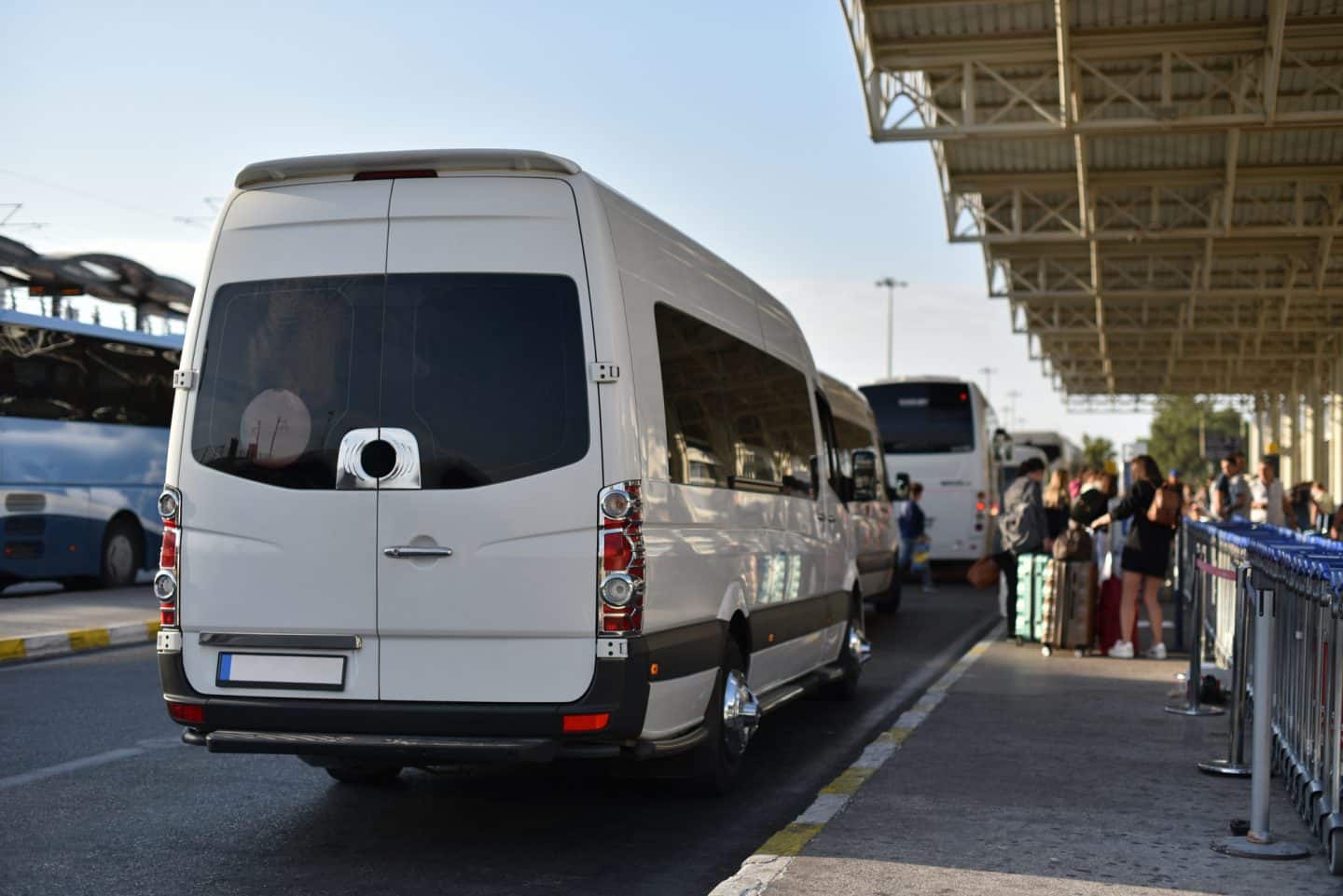 There are over 45,000 flights every single day. Hundreds of thousands of people are traveling between airports and their destinations, dragging luggage behind them. How do you get to and from the airport when you have to travel?
There are several potential airport shuttle options, both public and private, available. Read on to learn about the most common options.
Airport Shuttle Bus or Rail
The first option for people who are trying to get from the parking lot of the airport to the terminal, from the hotel to the airport, or from one terminal to the next is the airport shuttle bus or rail.
Not all airports have the same shuttle services. Small airports, or poorly-funded airports, may not have an in-house shuttle option at all. They may have helpers who can shuttle passengers with mobility challenges or small children on a small cart, but nothing substantial.
Generally, these shuttle buses or rail cars are free but crowded. You may have to stand during the trip, and if you get to sit, you may be next to a stranger. You also have to wait for the shuttle to arrive and ensure that you're getting on the right one (which can be challenging, especially if you're new to the airport).
As far as free ground transportation goes, the in-house airport shuttle service is a good option, but it's not the most comfortable and not ideal for groups or people traveling with a lot of luggage on their own.
Private Personal Airport Transportation
Private personal airport transportation, like the personal travel option provided by ECS, is a much more relaxing and reliable way to get where you need to go. Whether you're trying to get to the right terminal in a large airport or trying to get from the airport to a hotel that doesn't provide a free shuttle, you don't have to worry.
There's plenty of space in each car for passengers and their luggage. Small groups or individuals can both take advantage of this service.
For executive private travel, ECS also offers a luxury option. People traveling for work already have too much to think about, and figuring out how to navigate their way to and from the airport shouldn't be their responsibility.
Of course, you could also use a rideshare service for personal travel, but this isn't as reliable, and in small cities, you may not even find a driver during non-peak times.
Private Group Airport Transportation
If you have a large group traveling with you, airport-provided shuttles can be tricky! Getting everyone on the same shuttle isn't always possible. Your group may have to split up.
Private group transportation, like the group travel option at ECS, is a fantastic solution. There's plenty of space for everyone to put their luggage, the vehicles are large and comfortable, and everyone gets to travel together.
How Do You Travel at the Airport?
When you need to get to and from the airport terminals, what type of airport shuttle service do you use? If you're tired of using the in-house airport transportation options, it may be time to choose something better.
At ECS, we provide both personal and group transportation options that can help you get to and from the airport with ease. Book with us today.