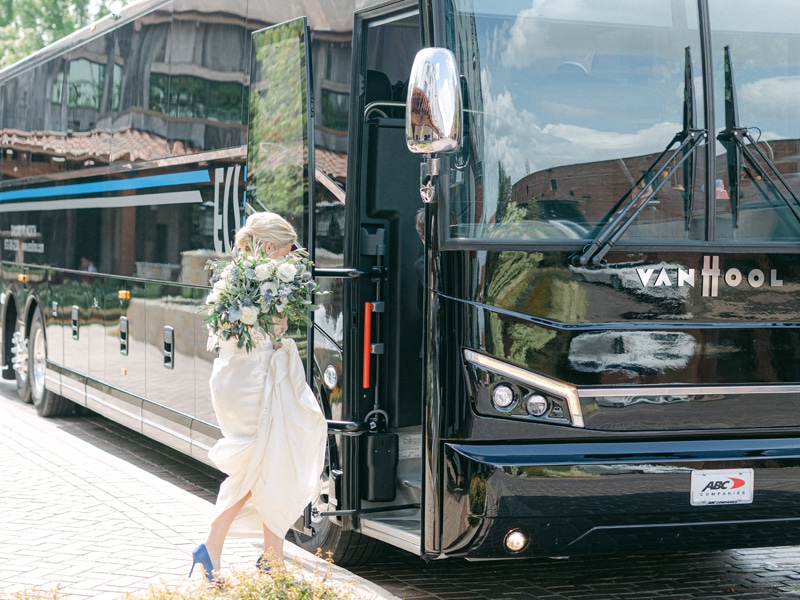 Did you know that according to the U.S. Travel Association's Monthly Travel Data Report, six in 10 Americans are planning at least one summer trip in 2022?
This means the roads are bound to be busy and stressful! If you're traveling in a large group, why put your party through this when you could rent a charter bus?
It's luxurious, worry-free, and the best method for private group transportation.
But why else would you like to rent a charter bus?
Best Reasons to Rent a Charter Bus
Imagine cramming yourself and guests/colleagues/friends into multiple cars for a long journey. When your passengers climb onto the bus, they'll have access to:
Wi-Fi
Charging outlets
Video entertainment systems
On-board restrooms
Footrests
Comfortable seats that recline
And loads of baggage storage
While not all of these features will be available on smaller busses, they all offer comfort, the ability to sleep, and a guarantee your guests will feel refreshed on arrival.
"How much is a charter bus to rent?" is a question we get asked a lot, but it varies on the size of your traveling party and the distance you need to cover.
Now, let's talk about how to rent a charter bus to elevate your event.
How to Rent a Charter Bus to Elevate Your Event
Renting a charter bus for your travel group might seem daunting, but nothing could be further from the truth.
The first step is to confirm the number of those traveling.
And when planning an event, what the occasion is matters! For corporate events, you can expect professionals who want efficient travel solutions such as constant wifi and the ability to work, while leisure travelers will want more ambiance and fun.
Planning departure venue and time is also essential.
No one enjoys the early morning red-eye, but sometimes it is unavoidable. Be aware that the event and individuals in the travel group will affect timings.
Professionals probably won't mind getting up at the crack of dawn so that they can be back home with their families by dinner.
However, group holidaymakers won't mind climbing into the charter bus in the evening and overnighting to the destination.
After all, they're amongst friends.
Also, remember to make sure the charter bus company can prepare for passengers who have unique requirements such as food or mobility.
No one wants a trip where one of the groups can't eat the food provided or move with ease.
Once you've compiled all this data from your travel group, it's time to book.
Doing it now means you avoid any disappointments. IBIS World predicts that domestic travel in the US will increase by 44.4% in 2022.
So, let's book your charter bus today!
Book a Charter Bus Today
It's never been easier to get a quote for your next trip with ECS Transporation Group's request a quote page.
Fill in the required information and we'll get back to you with a quote. It's that simple to rent a charter bus and travel in luxurious comfort.