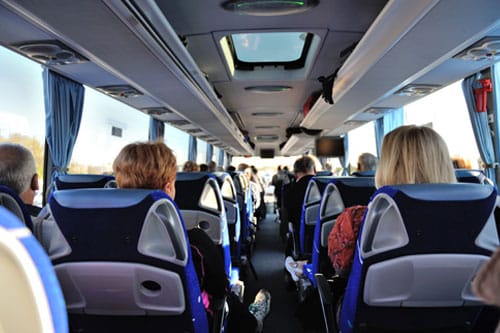 Traveling in groups is a great way to make lasting memories and discover new places with family and friends. Statistics show that many people make new connections while traveling, as 77 percent of American adults said they've lifelong friendships while traveling.
There are lots of benefits to traveling as a group including safety, cost, and more.
Before you book your next big vacation, read on for some tips to ensure that you travel in groups successfully.
Choose a Group Leader
When you travel in groups, you'll need someone to be in charge and to handle the important aspects of travel. Whether it's booking your group transportation or organizing activities, at least one person should be considered the "leader" of the group.
The group leader should be the point of contact in case of emergencies and if any member of the group has questions. Designating this "position" is especially important during business trips.
You can assign the role to several people and designate a leader to handle different aspects of the trip. This way, everyone knows who they should turn to if they need help with making decisions or changes during their vacation.
Establish a Budget in Advance
Before you book those charter buses or hotel rooms, make sure that you come up with a viable budget. The budget needs to be something that every group member agrees on long before you make reservations.
Talk to the members of the group and come up with an amount of money that each person can agree on. Not only will this save you money, but it can also save stress and headaches, too.
After you've established your budget, make sure that you stick to it. If there are any costs that deviate from the budget, make sure that every group member is aware and agrees to the changes beforehand.
Look for Discounts When You Travel in Groups
One of the best vacation tips is to find out whether or not you can get a discount for group reservations. These discounts usually apply to things like hotels or outings and excursions.
Contact various providers for everything from group transportation to restaurants. You might be surprised just how many places are willing to offer a discounted rate.
It's usually cheaper to do things like rent charter buses than it is to drive separately. Think about how many aspects of your trip will cost you less if you're going as a group.
Devise a Safety Plan
When you travel in groups, it's important to make the safety of every member a priority. Determine what your plan will be in the event of a natural disaster or illness.
Assign a point of contact so that everyone knows who to call if they need assistance. You should also discuss some common safety procedures with your group before you head out on your trip.
Gear Up for a Great Vacation
Remember these tips when you travel in groups to ensure a safe and fun experience. From getting discounts on group transportation to assigning a leader, you'll ensure that your trip is one to remember.
If you're ready to book some excellent group transportation, be sure to request a quote from us today!