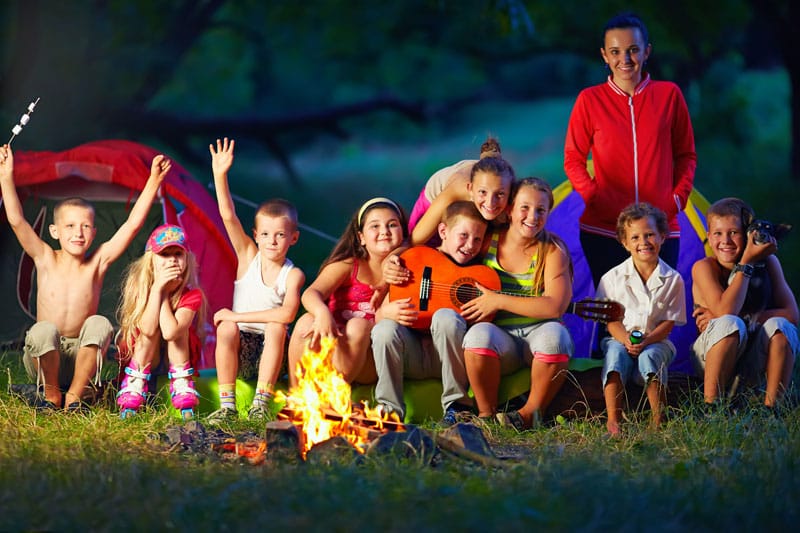 As school ends, summer begins.  And that means soccer, science, nature, and church after-school & summer camps.  With several kids, and several camps, life becomes hectic, and the miles really add up.  Whether for private or group transportation, after-school day camps or long summer camps, we're ready with quality vehicles and expert drivers for services you can depend on.
We have the experience that makes all the difference in ground transportation to and from airports, schools, churches, and other gathering places –or door-to-door — to camp and back again.  We take our responsibility seriously, providing simple service and peace of mind for you and great experiences for your children.  They get a big-kid kick and a bit of self-confidence traveling independently of their moms and dads.  And you know they're safe and sound.
In working directly with camps, we also provide transportation for special activities and field trips.  Our fleet properly accommodates any size group — from a handful to hundreds — in sedans, SUVs, vans, mini-buses, and full-size coaches.  Each is rigorously maintained by licensed mechanics, and safety checked every day.  And driven by highly skilled and experienced van and bus drivers.  All of whom have been carefully screened, background checked, and randomly drug tested.  We're proud to provide references.
Don't Sweat It
Our staff and fleet are ready to handle all the logistics of camp transportation, avoiding headaches for parents and camp managers alike.  Whether for one or a few families, point-to-point group travel, or a complex scheduled route of pick-up and drop-off locations, you can count on us for dependable, safe and secure, seamless transportation services.
Summer Camp Transportation By the Book
More and more states are classifying camp transportation as school transportation, applying additional state and federal regulations beyond those of ordinary limousine and bus charter companies.  As just one example, large vans (above 10-person capacity) generally don't meet federal standards for a school bus and student transportation purposes.  We stay up to date and adhere to the highest standards for youth & education transportation.  We'll match the size of the group to the most economical vehicle that meets or exceeds all manufacturing standards for transporting children.  That includes proper lights, structural integrity, and seat construction as well as features such as fire extinguishers and backup alarms.  Our drivers are all professionals, extensively trained and specially licensed for these extra-special transportation services.  And of course, we're fully and properly licensed and insured.