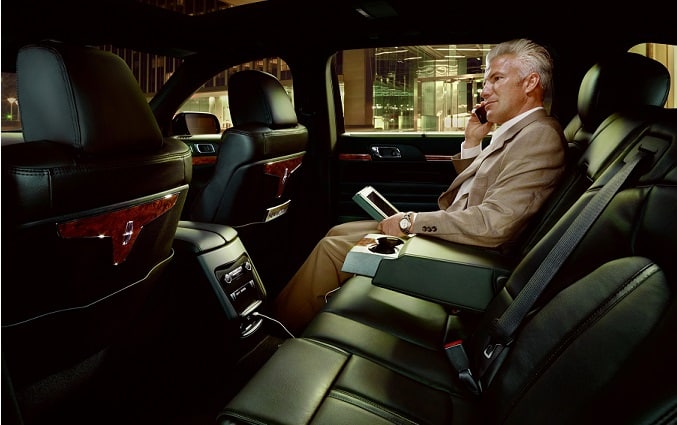 If you are trying to grow your business in Dallas, making the right impression with your clients and partners is everything. In recent years, Dallas has emerged as one of America's top destinations for meetings, conferences, and corporate services. While this means that there is a wealth of opportunities for your business, it also means that competition is fierce.
In order to show your prospective clients that you are the best in the business, you should consider investing in corporate transportation services. Corporate transportation can ensure that your business events deliver the desired outcomes and turn prospective clients into lifelong partners. Here's how.
1. Convey the Right Image
One of the most important benefits of a business transportation service is that it conveys an image of professionalism and client care. If a client lands in Dallas or requires airport transportation to DFW, arranging for a sleek, secure Towncar to pick them up will make the world of difference.
If they have to take a taxi to their hotel without any form of greeting or welcome from the people they have come to see, they will likely come away with the impression that you do not care about valued clients. Avoid this by arranging for professional corporate transportation.
2. Security and Peace of Mind
High-value clients care about security. You can meet this essential need by offering secure corporate transportation. Any competent transportation service will screen all of their drivers prior to the hiring process.
This ensures that all drivers are vetted, professional, and know exactly how to deliver an executive-level service. This is the kind of thing that high-value business clients truly care about.
3. Convenience and Efficiency
With any kind of business travel, time is quite literally money. Any time that a client has to spend arranging their own transportation and navigating a sprawling metropolis like Dallas is time that could have better been spent negotiating, inking deals, and agreeing to new business opportunities.
Corporate transportation ensures that your clients do not waste any time and can get straight down to the business that truly matters.
4. Total Privacy
Anyone who has spent any time at all working with high-level executives will know that discretion and privacy are valued attributes. Corporate transportation services offer this in spades.
A client that knows that private, discreet transportation has been arranged on their behalf can rest easy knowing that they have the privacy and peace of mind they need to conduct business. When a client sees that you value privacy as much as them, they will come away with a good impression.
5. Agility and Flexibility
When it comes to business travel, even the best-laid plans can fall apart at the last minute. Flights can be delayed, the airport transfer might go wrong, or the client could be pulled into last-minute meetings back home.
With corporate transportation, these everyday occurrences do not need to ruin a business trip. Corporate transportation offers total flexibility, ensuring that no matter what happens, a driver will be there to pick up a client when needed.
Invest in Quality Corporate Transportation Today
If these reasons have convinced you to invest in corporate transportation service, you have come to the right place. To find out more about the kind of services that you can access to impress your future clients, do not hesitate to request a quote from our professional, friendly, and knowledgeable team today.