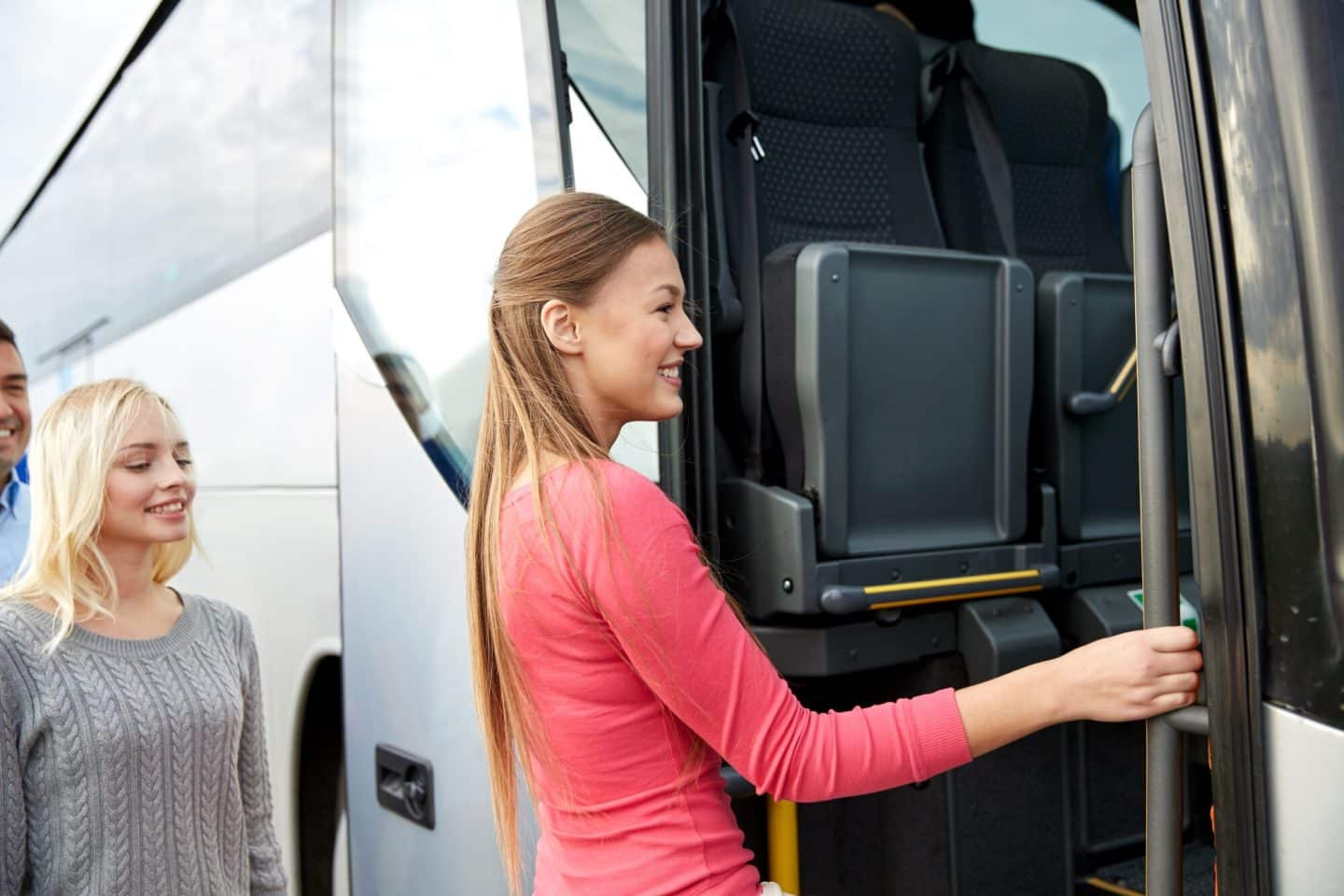 Did you know that car travel emits five to ten times the amount of greenhouse gases per passenger mile when compared with bus travel?
Bus travel isn't just good for the environment – it's kinder to your wallet when you know how to pick the right service.
Let's break down why group transportation is the future of family vacations.
Benefits of Hiring Group Transportation
Choosing the right group transportation service for your family vacation comes with a wealth of benefits and it's a trend that is growing in popularity. That's because it's:
Cheap
Safe
Convenient
Reliable
Flexible
Environmentally friendly
It's Cheap
Going away for the holiday season is notorious for being expensive. But the truth is that it's all in the planning.
You can save a lot by making the right preparations, and group transportation is one of them. Hiring a bus means no gas fees, no maintenance fees, and best of all, no need to drive!
The cost-per-passenger goes down the further you travel. It's vastly more expensive to travel in multiple cars than a single vehicle, and as the price of plane tickets skyrockets, the affordability of group transportation only grows.
It's Easy and Safe
When you hire a bus, you are paying for convenience and safety. Drivers are professionally certified with proven track records, and bus travel is far safer than travel by car or by rail.
On top of that, keeping track of your fellow passengers is done with a simple headcount – and there's plenty of space for your luggage without the annoyance of extra luggage fees you'll face if you travel by air.
It's Flexible
Bus travel is flexible.
There aren't any pesky security checks before you can board, and hiring your own transportation means you set the schedule. You won't be huddled together in long waiting lines.
It's Environmentally Friendly
Whether or not it's high on your priority list, group transportation is better for the environment by a wide margin. Buses are a "carbon bargain" for the environment – and the more people you take with you, the better the equation works out.
As an example, even a lone couple boarding a bus to travel cut their emissions in half when compared with driving a hybrid car.
How To Choose the Right Service
Once you've decided to charter a bus, you need to know what to look for. There are two sides to the equation: the transportation company you book with, and your own transportation needs.
On your end, you need to determine:
How many passengers will join you
When and where you wish to travel
On the other hand, when evaluating a company, it's worth looking at:
The company's track record
Rental policies around booking, food, and luggage
The company's cancellation and refund policy
Don't worry if you're unsure where to start. We've written up a handy list of tips for first-time bus renters.
Get a Quote Today
Group transportation is cheap, safe, reliable, and fits its schedule around your needs – not the other way around.
That's why it should factor into your next family vacation.
And if you're thinking of booking, we're a family-owned transportation group based in Dallas. We have what you need and you can click here to request a free quote.